BIOGRAPHY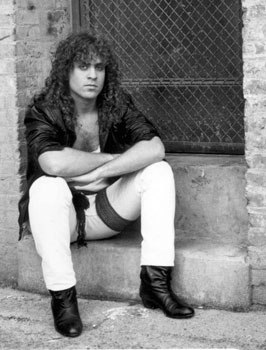 Eric Hull, a.k.a. E-Sassin, is a native of Los Angeles with a far-reaching background in many different styles of music. He began his musical journey in the late '70s as a drummer in progressive rock and jazz/fusion bands. After moving through the heavy metal scene of the '80s, E-Sassin was introduced to the electronic dance music scene in 1989 through the techno/ rave culture. Once he started producing dance music, everything fell into place and he has built a reputation as one of the top DJ/ Producers of drum and bass in America.
In 1992 E-Sassin produced and self-released a techno album, which got the attention of techno dance label, Sunshine Records. They approached E-Sassin to work with the groups L.A. Rave and The Movement. For a year and a half E-Sassin toured with The Movement all over the world and it was
during this time thathe was first exposed to the genre of jungle music which was emerging from the breakbeat hardcore scene in the UK. By 1996, E-Sassin had completely immersed himself in the music and was producing only drum and bass tracks. Drum and bass music wasn't widely accepted in the States around this time and very few domestic labels were releasing any of it, so E-Sassin founded Sound Sphere Recordings late in '96 to get his musical productions out to the masses. Sound Sphere was one of the pioneering labels for drum & bass music in America, especially on the west coast with the first two releases receiving very positive feedback and quickly establishing a high level of credibility for the label and for E-Sassin's productions. Each subsequent release has continued to elevate Sound Sphere to new heights, which in turn has gained the label well earned respect from artists and DJs across America and throughout the rest of the world. Many of Sound Sphere Recordings' releases have appeared on high-profile compilations both nationally and internationally.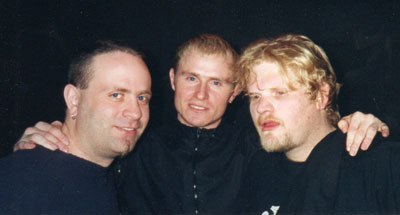 Over the years, E-Sassin has continued to build a strong following in the drum and bass scene with his top-notch productions, remixes and DJing. He has worked with, or done work for a myriad of artists including, Gridlok, Hive, the Phunckateck Crew, R.A.W., AK1200, 60 Channels, The Angel, Dom & Roland, Raiden, DJ SS and Dieselboy, among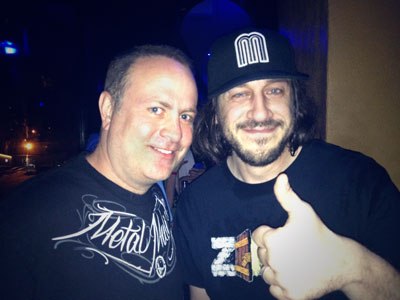 others. His work has been featured on both international and domestic labels including his own, Sound Sphere Recordings, as well as, Phunckateck Communications, Pneuma, Thermal, Titanium, Section8, and Moving Shadow. E-Sassin also has a host of remix work with various labels and artists including, Palm Pictures, Human Imprint, Compound, Wax Tooth, World Domination, Priority, TerraFormat, SupaCrucial, Black Hoe, Dissected Culture, Renegade Hardware, Formation and Moving Shadow.
Currently, E-Sassin continues to produce and remix drum and bass music, as well as DJ. He is also part of the production duo Phobetor, which is producing drum and bass music infused with heavy metal guitars. You can catch E-Sassin every Sunday as he hosts The Dangerzone, a weekly LIVE drum and bass mixshow available @ dnbradio.com.
REMIX CREDITS
Skee-Lo
I Wish (Concrete Jungle Mix) 1995
---
Eryka Badu
On & On (E-Sassin Bootleg Remixes) 1997
---
Tha Truth
Red Lights/Bustin' Out (On Funk) 1999
---
60 Channels
Give Me Your Love (E-Sassin Remix) 1999
---
E-Sassin
Abduction (VIP Remix) 1999
---
UFO!
Enemy Infiltration (E-Sassin Remix) 2000
---
The Angel
Selector (Otha Side Of Midnite) 2001
---
Dieselboy
Invid (E-Sassin Remix) 2001
---
Dieselboy
The Descent (Phunckateck Remix) 2002
---
Robbie Rivera
Harder & Faster (E-Sassin vs Weapon) 2002
---
Navigator
Vibesbringer (E-Sassin Remix) 2002
---
Flux & Rinse
Killa (E-Sassin Remix) 2002
---
Dom & Optical
Quadrant Six (E-Sassin Remix) 2003
---
AK1200
Dawn Raid (E-Sassin & Gridlok Remix) 2003
---
Raiden
Infection (E-Sassin Remix) 2004
---
The Angel
KiDULTHOOD Opening Theme (Darkforce Dub) 2011
---
Dom & Roland
Get Up (E-Sassin Remix) 2014
---
Dom & Roland
Get Up (E-Sassin VIP) 2015
---
Peter Kurten
It's Coming (E-Sassin Remix) 2014
---
E-Sassin
The Enemy (E-Sassin VIP Remix) 2015
---
DJ Eternal
Face Of God (E-Sassin Remix) 2015
---
Moralz
Flood Gate (E-Sassin Remix) 2016
---
Peter Kurten
Cybertron (E-Sassin Remix) 2017
---
Backdrop
Ode To Enei (E-Sassin Remix) 2017
---
Hanm
Alien Future (E-Sassin Remix) 2017
---
Dimensional Dryft
Tomb (E-Sassin Remix) 2019
---
Divine Styler
Before Mecca ((E-Sassin Remixes) unreleased
---
Sinister Souls
Crystal Math (E-Sassin Remix) unreleased
---
Landscapers
Foo Fight (E-Sassin Remix) unreleased
---
Raiden
I Always Find You (E-Sassin D&B Remix) unreleased
---
Triple Sickz
The Devil's Bitch (E-Sassin Remix) unreleased
---
© 1996-2018 – All Rights Reserved | Sound Sphere Recordings / Sound Sphere Music.