ABOUT SOUND SPHERE RECORDINGS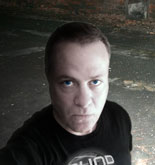 Sound Sphere Recordings was started in 1996 by Los Angeles native, Eric Hull, a.k.a. E-Sassin. Unable to find any Stateside labels willing to release any American drum & bass music, E-Sassin founded Sound Sphere to release his own music, and eventually others' as well. The label has since made an indelible impression in the American drum & bass scene.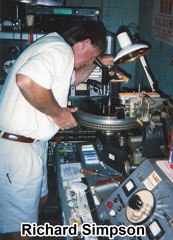 In order to compete with the way in which drum & bass releases sounded and were being manufactured, sound quality and loudness was paramount. Working closely with Richard Simpson Mastering, E-Sassin was able to achieve masters for pressing records that were able to stand up to other drum & bass releases. Even Richard Simpson was surprised to be able to get a record master that "hot".
A major challenge for Sound Sphere was distribution. Using some ingenious marketing strategies to make the records appear as though they were from the UK, record distributors eventually took on Sound Sphere Recordings for distribution. The records were an immediate success and music buyers and DJs alike never knew, until later, that they were American productions.
The first two Sound Sphere releases received very positive feedback and quickly established a high level of credibility for Sound Sphere and for E-Sassin's productions. Each subsequent release has continued to elevate Sound Sphere to new heights, which in turn has gained the label well earned respect from artists and DJs throughout America and the rest of the world. Many of Sound Sphere Recordings' releases can be found on high-profile compilations both nationally and internationally, including some from the legendary Dieselboy.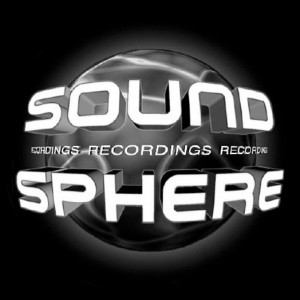 After a ten year hiatus, Sound Sphere Recordings re-launched it's online presence in 2014 with the entire back catalog available through high quality WAV and MP3 digital downloads. Along with some tracks that were written during "the dark period", E-Sassin decided to put together a remix album project to showcase the talent of other drum and bass producers around the country. The project flourished with the main inspiration coming from Jo-S who was one for the first to contribute. Other atists providing their remixing talent were Mason, D-Star, Caelum & New Theta, The Voss, Centaspike & Indidjinous, Arsenic and the legendary R.A.W. (aka 6BLOCC), as well as E-Sassin himself. Subsequent releases featured new artists added to the roster including Parash, False Flag from Arizona and The Cenobites based in the SF bay area.
Towards the end of 2018, as digital sales and support for Sound Sphere waned, E-Sassin made the difficult decision to close the doors and shut down Sound Sphere Recordings for good. It has been a good run for us, a small, independent DnB label, for more than 20 years. Being one of the first US labels dedicated strictly to the drum and bass genre, our music has reached people around the world, but the time has come to close this chapter in the history of American drum and bass. We would like to thank everyone who has supported us over the years. In order to keep our music and history alive and accessible, we are providing high quality, digital downloads of all of our releases for free…to anyone and everyone.
Thank you for supporting Sound Sphere Recordings! "Keep it Dark."
Below are just a few of the many people, organizations, magazines, DJs, crews and more that we would like to offer our thanks and gratitude to for their help and support,
with and for, Sound Sphere Recordings.
Dieselboy
Dom & Roland
UFO!
Phunckateck
Merit Toutjian
Thermal Recordings
Mehdi Afzali
Maneesh
Compound Records
Phylum Recordings
Sage
Hive
Laura Brody
Abstract
Juju
Pieter K.
Brian Aufdenberg
Eric Silver
Palm Pictures
Breakbeat Science
Konkrete Jungle (NY/LA)
Tony Bell (R.I.P.)
MC?
Max McDuh
MC Messinian
Sara Harly-Ward (R.I.P.)
Clint Malice Ward
Gil Conspiro
Sam XXL
Christian Bruna
DJ Seoul
Kevin "KC" Cunningham
Priority Records
Moonshine Music
'Til Dawn Entertainment
AK1200
Ryan Gridlok
SubCode
Spectr
XLR8R Magazine
Lotus Magazine
URB Magazine
BPM Culture Magazine
Thousand Words Magazine
Mixer Magazine
Knowledge Magazine
Mod Magazine
Fix Magazine
Billboard Magazine
Jive Magazine
Junglized Magazine
119 Crew
Randy J
Oscar Da Grouch
CRS?
R.A.W.
Tez Railz
Bulletproof
Richard Simpson
Dani Peterson
DJ Jun Bug
Recall
Reid Speed
Empress
Rachel Anderson
Violence Recordings
D Marie Groundscore
Eklektic
EmpireX
Peter Kurten
Black Hoe Recordings
Neil Shield
Pneuma Records
Maggie Despise
Raymond Roker
Tamara Weikel
Jason Jay
Circa Footwear
Rebekah Furey
Element
Frank Mendez
CLRH2O
Saj Awan
DJ Roxanne
DJ Dara
DJ DB
DJ SS
DJ 3D
DJ Deacon
Formation Records
Renegade Hardware
Raiden
6BLOCC
Lenny D
Industrial Strength Records
Loopmasters
DJ Trace
DJ Fierce
Nico Sykes
No-U-Turn Records
Brock Suter
Section8 Records
One Big Posse
DJ Machete
DJ Drone
Junglist Platoon
Justin Force
Jungle Scene
Dave Bullock
Vivian Host
Emily Griffin
Chris Muniz
Wreck-Ignition
Dorian Whitcomb
Best Drum & Bass
DnB Vault
DnBRadio.com
All Crews BIG UP!
Joey "Jo-S" Esposito
Dominic Sagona
The Voss
The Cenobites
Tyler Stauss
Travis Henson
Centaspike & Indidjinous
Matty G
Arsenic
Bad Syntax
Celestial Recordings
Daddy Kev
Rick Simons
False Flag
Jake Hinderliter
Eli Star
Kay Moonstar
Lori Sapio
Derek McNeill
KSCR (KXSC) 104.7 FM
Groove Radio
Swedish Eagle
Ken Lawrence
Pure Acid Mixtapes
Beat Non-Stop
Prime Cuts
Groove Riders
Street Sounds
All other record stores who have sold our music
All the other DnB labels pushing the sounds of DnB
All the DJs who have supported us from the get-go
All the DnB Clubs and Event Promoters worldwide
Everyone else who is a fan of darkside techstep and has helped get our music heard around the world.
There are many more who have been involved with Sound Sphere over the years. If you are not included in the list above, we did not forget or appreciate your contributions, we simply cannot include everyone.
We may update this list over time to include more of you by name but we appreciate you nonetheless.
BIG UP ALL THE DARK SOUND WARRIORS!
© 1996-2018 – All Rights Reserved | Sound Sphere Recordings / Sound Sphere Music.