About Sound Sphere Recordings
Sound Sphere Recordings was started in 1996 by Los Angeles native, Eric Hull, a.k.a. E-Sassin. Unable to find any Stateside labels willing to release any American drum & bass music, E-Sassin founded Sound Sphere to release his own music, and eventually others' as well. The label has since made an indelible impression in the American drum & bass scene.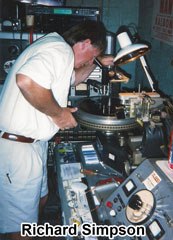 In order to compete with the way in which drum & bass releases sounded and were being manufactured, sound quality and loudness was paramount. Working closely with Richard Simpson Mastering, E-Sassin was able to achieve masters for pressing records that were able to stand up to other drum & bass releases. Even Richard Simpson was surprised to be able to get a master that "hot".
A major challenge for Sound Sphere was distribution. Using some ingenious marketing strategies to make the music distributors think the records were from the U.K., they eventually took on Sound Sphere Recordings for distribution. The records were an immediate success and music buyers and DJs alike never knew, until later, that they were American productions.
The first two Sound Sphere releases received very positive feedback and quickly established a high level of credibility for Sound Sphere and for E-Sassin's productions. Each subsequent release has continued to elevate Sound Sphere to new heights, which in turn has gained the label well earned respect from artists and DJs throughout America and the rest of the world. Many of Sound Sphere Recordings' releases can be found on high-profile compilations both nationally and internationally, including some from the legendary Dieselboy.
Now, Sound Sphere has launched it's online presence with the entire back catalog available through digital downloads. New releases are forthcoming so register today for exclusive news and updates. "Keeping it dark."